Best laser hair removal London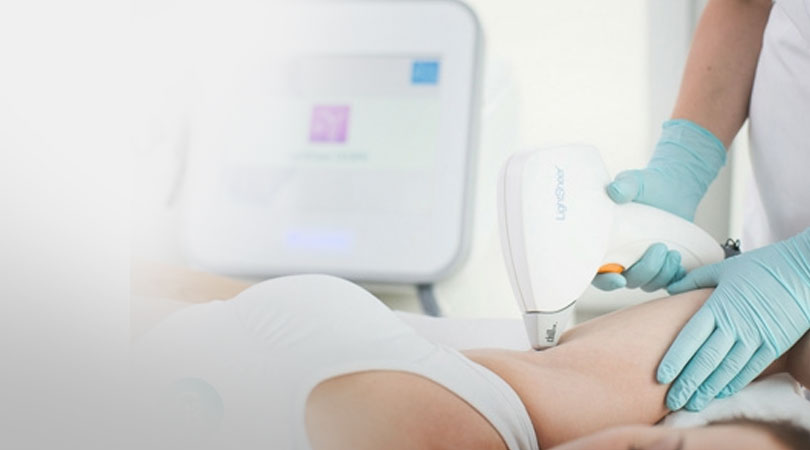 Traditional methods for hair removal included plucking, shaving, waxing, electrolysis and chemical depilatories. Some are painful, some are messy, all of them are time consuming and costly. Therefore we recommend trying laser hair removal for extraordinary long lasting effects.
Spa Clinique offers you the most advanced laser hair removal technology in West London. We are located between the London underground stations of Fulham and Parsons Green.
LightSheer is a permanent hair reduction solution based on clinically proven diode laser technology. LightSheer is comfortable and effective.
How LightSheer works:
A laser produces a beam of highly concentrated light. The light emitted by the LightSheer diode laser is well absorbed by the pigment (melanin) in the hair follicles. Prior to the procedure, the treatment area is shaved. During the procedure the upper layer of the skin is compressed and cooled with the special cooling hand piece. This procedure protects skin and makes the procedure more effective. Then the laser pulses for a fraction of a second, just long enough to heat up the hair and destroy the follicle's ability to re-grow. The result: permanent reduction in the treated area.
Multiple treatments depending on the type of hair and skin color have been shown to provide long-term reduction of hair. Most patients need a minimum of six treatments.
Increasingly, men and women of all ages are turning to a more effective solution, LightSheer laser hair removal. The LightSheer diode laser is a state of the art system specifically designed to remove unwanted hair faster, with less discomfort and more reliably than any other method – and it permanently reduces your unwanted hair.
Intervals between sessions
Usually treatments are spaced three to eight weeks apart depending on the body area and the hair cycle length for that area. The face usually requires more frequent treatments three to four weeks apart, whereas legs require less frequent treatments and we advise our clients to wait at least six weeks. Typically the shedding of the treated hairs takes about two to three weeks. These hairs should be allowed to fall out on their own and should not be manipulated by the patient.
Other uses
Hair removal lasers are effective treatment for pseudofolliculitis barbae, commonly called "ingrown hairs" or "shaving bumps". They have recently been reported as helpful treatment for pilonidal cysts, since they eliminate the ingrown hairs that produce the troublesome foreign body reactions in this malady.
Prior to treatment:
Shave very well one day before the treatment (the areas you wish to be treated). Otherwise the area won't be treated.
Do not pluck, wax, use a depilatory or undergo electrolysis in the areas you wish to have treated for 6 weeks prior to laser hair removal.
Do not tan the areas to be treated for 4 to 6 weeks prior to treatment.
Avoid using self-tanning products for 2 weeks prior to treatment.
After the treatment:
Some redness and swelling in the area is normal after treatment and may feel similar to sunburn. This should resolve within several hours to several days after treatment.
Gently clean twice daily.
Avoid irritants (glycolics, retinoids atc. ) for seven days after treatment.
Apply sunscreen for 6 weeks over the treated area.
Consultation and Test Patch are free.
Read more about our laser hair removal packages.