Fotona 4D TightSculpting laser London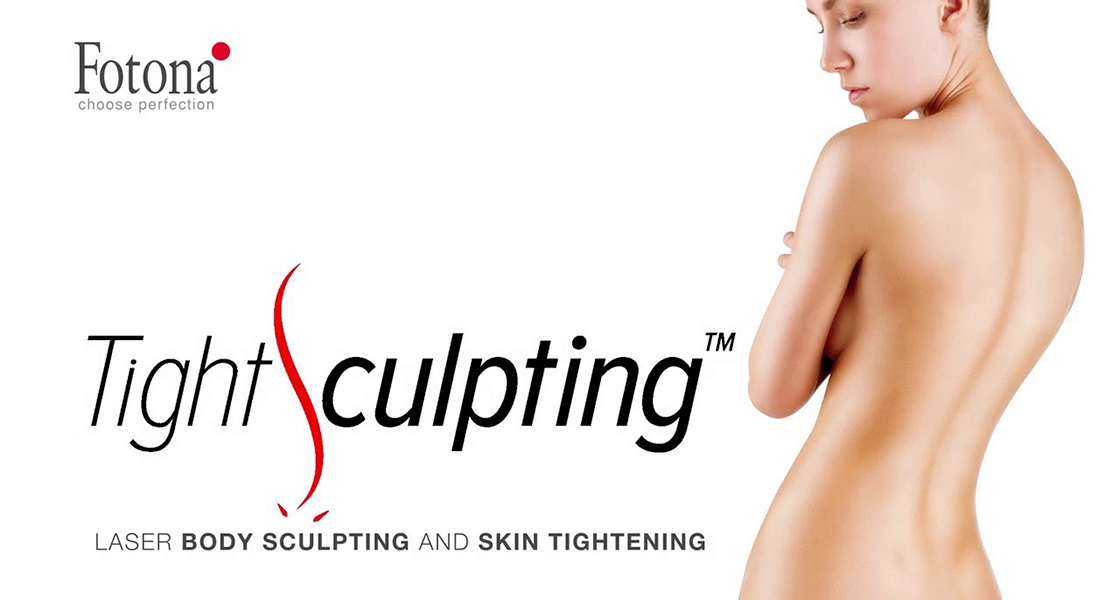 Fotona4D TightSculpting is an innovative procedure that involves the use of two different lasers (Nd: YAG and Er: YAG) during one treatment session. Thanks to this combination, we obtain the effect of reducing body fat and firming the skin at the same time. The use of two complementary wavelengths allows for amazing effects. Fotona4D TightSculpting non-invasive body contouring is a safe alternative to laser lipolysis. The treatment involves the simultaneous use of the energy of two lasers. The first one is the Nd: YAG laser, whose task is to reduce adipose tissue and improve the firmness of deeper skin structures. Then, with the help of the Er: YAG laser, the condition of the surface layers of the skin is improved.
By increasing fat metabolism, firming the connective tissue located in the deeper layers of the skin as well as on the surface, Fotona4D TightSculpting significantly improves the condition and appearance of the skin.
The research published in the Journal of the Laser and Health Academy shows that, in combination with a healthy lifestyle, this method is a very promising and non-invasive alternative to laser lipolysis.
1st step: Deep skin tightening and fat reduction with PIANO pulse
The unique, super long Nd:YAG pulse mode is designed for homogenous tissue heating comfortably, safely and rapidly, by concentrating energy delivery to subcutaneously stimulate metabolism of fat cells, leaving the epidermis intact. The PIANO mode extends the pulse durations to the seconds regime, resulting in full-thickness bulk heating with an overall synergistic tightening effect.
2nd step: Improvement of skin surface laxity with SMOOTH pulse
The second stage consists of a revolutionary non-ablative Er:YAG SMOOTH mode, ideal for skin tightening. The intense, controlled surface tissue heating stimulates collagen remodeling and initiates neo collagenesis. The effects result in an overall improvement of laxity and elasticity in the treatment areas. High performance accessories for faster and more precise treatments