Fotona 4D SP Dynamis Laser System London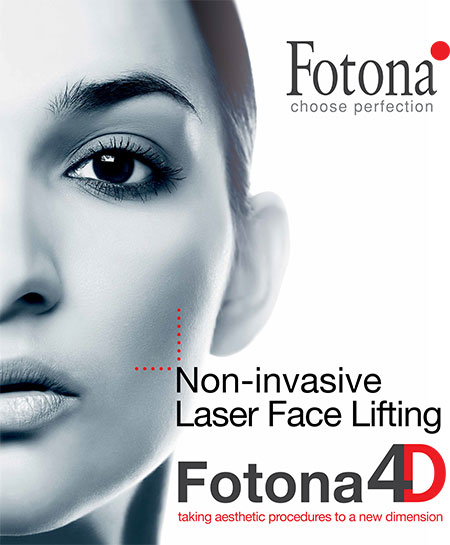 Fotona's SP Dynamis laser system is designed to perform all major aesthetic treatments. By combining two complementary laser wavelengths, the SP Dynamis functions as a highly versatile, multi-purpose aesthetic platform that can perform an exceptionally wide range of applications in aesthetics, surgery and gynecology. Fotona's Nd:YAG wavelength is effective for reaching the deepest layers of the skin, while the Er:YAG wavelength is ideal for brushing away surface imperfections to reveal visually attractive, long-lasting results.
Highest Performance Aesthetic Treatments
Fotona's gold-standard Nd:YAG laser technology provides the power and performance needed to handle a wide range of aesthetic applications, from skin rejuvenation and hair reduction to acne, vascular treatments and much more. The Nd:YAG laser on the SP Dynamis supports Fotona's high-speed L-Runner Pro and S-11 Nd:YAG Scanner for ultimate procedural speed, safety and efficiency in large-area treatments. Moreover, the revolutionary new ultra-long-pulse Fotona PIANO mode enables deeply penetrating Nd:YAG bulk heating while simultaneously keeping the epidermis safe and comfortable. SP Dynamis also unleashes the power of 3rd generation Er:YAG laser skin resurfacing, with precise, micron layer-by-layer ablation control. With functions ranging from superficial to deep peels, from non-ablative to fully ablative and from full-field to fractional resurfacing, treatments can be tailored to any specific skin condition to achieve exceptional results. Patented solutions such as VSP (Variable Square Pulse) technology and the latest Fotona SMOOTH® mode feature are just a few of the characteristics that make SP Dynamis the cutting edge of Er:YAG laser technology.
SP Dynamis Features:
A uniquely capable and full-featured aesthetic platform offering the power of the industry's highest performance Er:YAG and Nd:YAG lasers.
Designed for the widest range of applications in aesthetics and dermatology, including Fotona SMOOTH® mode for high-speed, minimally-ablative coagulation regimes and FRAC3® for non-ablative rejuvenation treatments.
Also includes an additional surgical QCW Nd:YAG laser for endovenous laser ablation, lipolysis, and other surgical procedures.
Customizable memory presets for commonly used applications.
Uniform beam profiles with proprietary Vacuum Cell Technology.
Patented VSP and EFC technologies for ultimate safety and precision.
OPTOflex® arm increases precision and accuracy.
Wireless footswitch.

Aesthetic treatments Fotona 4D: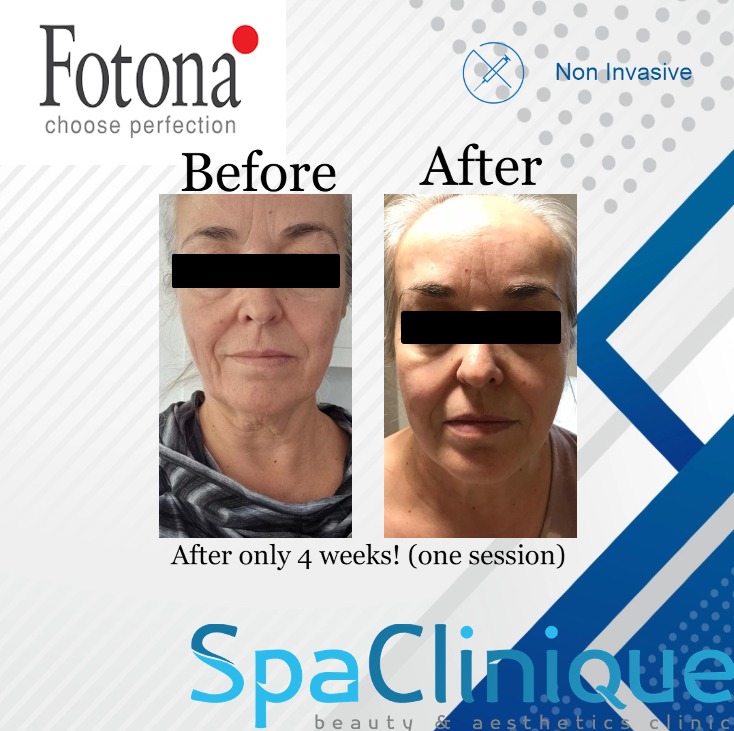 The Medical Pawer of light- Smooth Eys Now - invasive Er:YAG laser Fotona 4D
Laser Removal of Pigmented Lesions
Clear Steps laser Onychomycosis Treatment
Laser treatment of scare and stretch marks.
Sun damage and wrinkles