BTL Exilis Ultra 360 - represents a wide range of non-invasive procedures treating both skin and fat on the whole body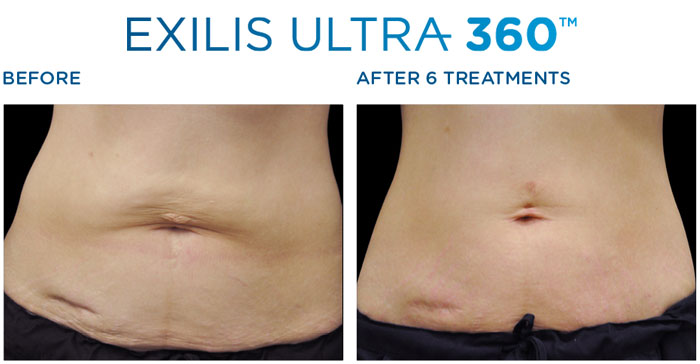 It's a fact. No matter how much some patients exercise and follow a healthy diet, some stubborn fat deposits may remain. And, despite the occasional outlandish magazine report or gadget ad to the contrary, it's impossible to tone a sagging neck and jowl or face with exercise.
Enter Exilis Ultra, a radiofrequency (RF) device that adds ultrasound energy for a fat reducing and tissue tightening effect. Results are immediately evident, and there is no downtime. Exilis Ultra 360 is a "Red carpet device".
The cutting edge Exilis ULTRA 360° is the ultimate, non-surgical solution and able to tighten skin just about anywhere on your body, including the abdomen (love handles), legs, buttocks, arms, face, chest, neck and flanks. When applied to specific sites for sufficient time to heat the adipose deposits, Exilis Ultra 360 can tighten the skin in areas such as "love handles" or around the bra and bra straps.
Exilis ULTRA 360 is one of the most progressive, full-body, non-invasive skin tightening, fat burning and tissue lifting techniques available, so why not give it a try?
Read more about Exilis ULTRA 360
<< SpaClinique London Blog