EXILIS ULTRA 360 London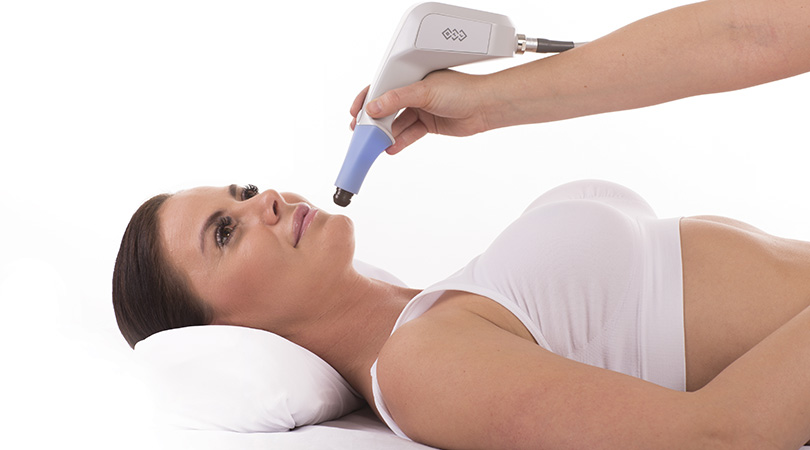 If you're looking for a non-invasive treatment that will help reduce fat and firm your skin then the BTL Exilis Ultra 360 is the treatment for you. Providing you with exceptional results without any downtime, the use of simultaneously using radio frequency and ultrasound means we can tighten your skin and address other body concerns all in one.
We can treat multiple areas at the same time giving you a 360 procedure in as little time as possible and the diversity of the machine means we can treat almost any area of the body.
The BTL Exilis treatment can treat a number of conditions including:
Jowls
Love Handles
Saggy Skin
Bingo Wings
Sagging Neck
Fat Thighs
Female Intimate Areas
Loose Skin
You can essentially combine skin tightening and fat reduction to achieve body contouring results from top to toe.
BTL EXILIS SYSTEM FREQUENTLY ASKED QUESTIONS
WHAT IS THE BTL EXILIS SYSTEM?
The BTL EXILIS SYSTEM represents a wide range of non-invasive procedures treating both skin and fat on the whole body - from head to toe.
HOW CAN PATIENTS BENEFIT FROM THE PROCEDURE?
The BTL EXILIS SYSTEM helps our patients achieve more defined body areas, by reducing the fat bulges and smoother and tighter skin by affecting the skin collagen. When applied to the face the BTL EXILIS SYSTEM gives our patients a more youthful appearance by reducing the wrinkles, lifting and tightening the skin.
WHO IS THE RIGHT CANDIDATE?
The BTL EXILIS SYSTEM treatment is ideal for any adult patient looking for cosmetic improvement on their face and body.
IS THE PROCEDURE SAFE?
The BTL EXILIS SYSTEM meets strict safety standards. The embedded Energy Flow Control system ensures that the exact amount of energy is delivered during the treatment. The integrated cooling allows your provider to target heat to proper skin depth to achieve the best results, while maintaining patient comfort.
HOW MANY TREATMENTS DO I NEED?
Your BTL EXILIS SYSTEM provider will tailor the best treatment plan based on your individual needs. Most patients undergo between 2 to 4 treatments scheduled on a weekly basis. Each treatment of a specific body part usually takes between 15 to 30 minutes. This can vary depending on the treated area, treated indication, and other factors.
WHAT DOES THE TREATMENT FEEL LIKE? IS IT PAINFUL?
No, the treatment should not be painful. The BTL EXILIS SYSTEM provides the most advanced non-surgical solution, treating your face and body parts safely, efficiently, and without pain. Most patients describe the sensation of the therapy as being comparable to that of a hot stone massage. The treatment is performed in a lying position so you can easily relax during the procedure.