ULTRA FEMME 360 London Fulham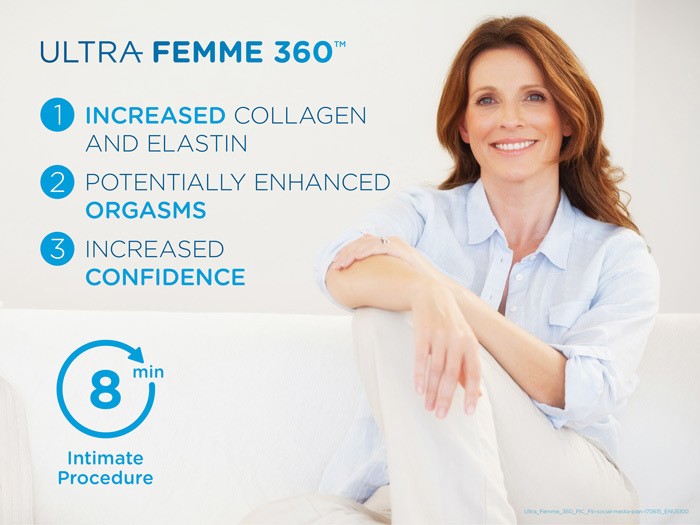 Regain your full satisfaction and well being as a woman. Ultra Femme 360 is one of the latest innovations that is proving to be a huge hit with women and the aesthetics industry as a whole.
The treatment provides a safe alternative to labiaplasty and vaginoplasty that doesn't involve any of the common risks associated with surgery and anaesthesia.

Ultra Femme 360 is suitable for a wide variety of women. The procedure is perfect for those who feel they may have lost tone due to ageing or as a result of childbirth, and can also be useful for women who have lost sensitivity in the vaginal area. Additionally, the innovative treatment may also be used by women who may have lost strength in the vaginal muscles or experienced weakened, stretched or torn muscles and tissues in and around the vagina, conditions which often lead to the development of stress incontinence, something Ultra Femme 360 effectively treats. This procedure is a great option for women who are suffering from stress incontinence, those who struggle with the appearance of their vagina and the surrounding area, and also those who desire non-surgical improvement of their intimate health.
Vaginal tightening, sexual enhancement, enhanced appearance and more! Safe, Fast & Easy – Non-laser, no burning, no pain, no recovery, no downtime. Ultra Femme is rated "Best Feminine rejuvenation" (2017 Aesthetic Awards).
<< SpaClinique London Blog